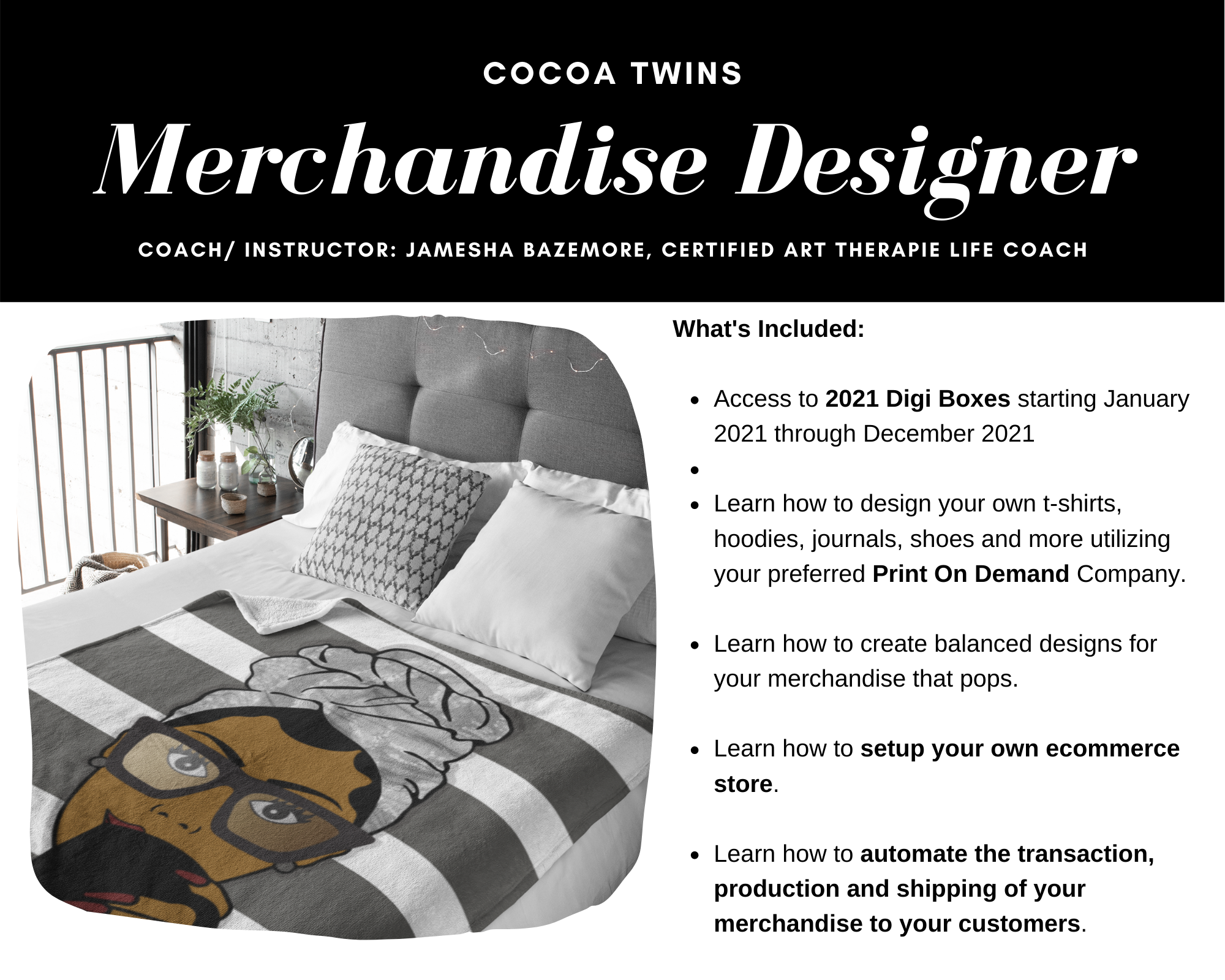 Merchandise Design
Access to 2021 Digi Boxes
Learn how to design your own t-shirts, hoodies, journals, shoes and more utilizing a print on demand company.
Learn how to create balanced designs for your merchandise that pops.
Learn how to setup your own ecommerce store.

Learn how to automate the transaction, production and shipping of your merchandise to your customers.